About us
Indústries WALDES SCCL, formerly WALDES & CÍA, began its activity with the production of snaps, buttons, metal fitting and other metal accessories in 1928, and since then, its development has advanced as a pioneer and leader in the sector.
Composed of a team of highly-qualified professionals, with our own factory and offices in Barcelona, the company occupies an area of 4,000 m2 in a very favourable location close to the main communication networks.
It also has a wide commercial network that covers the whole country.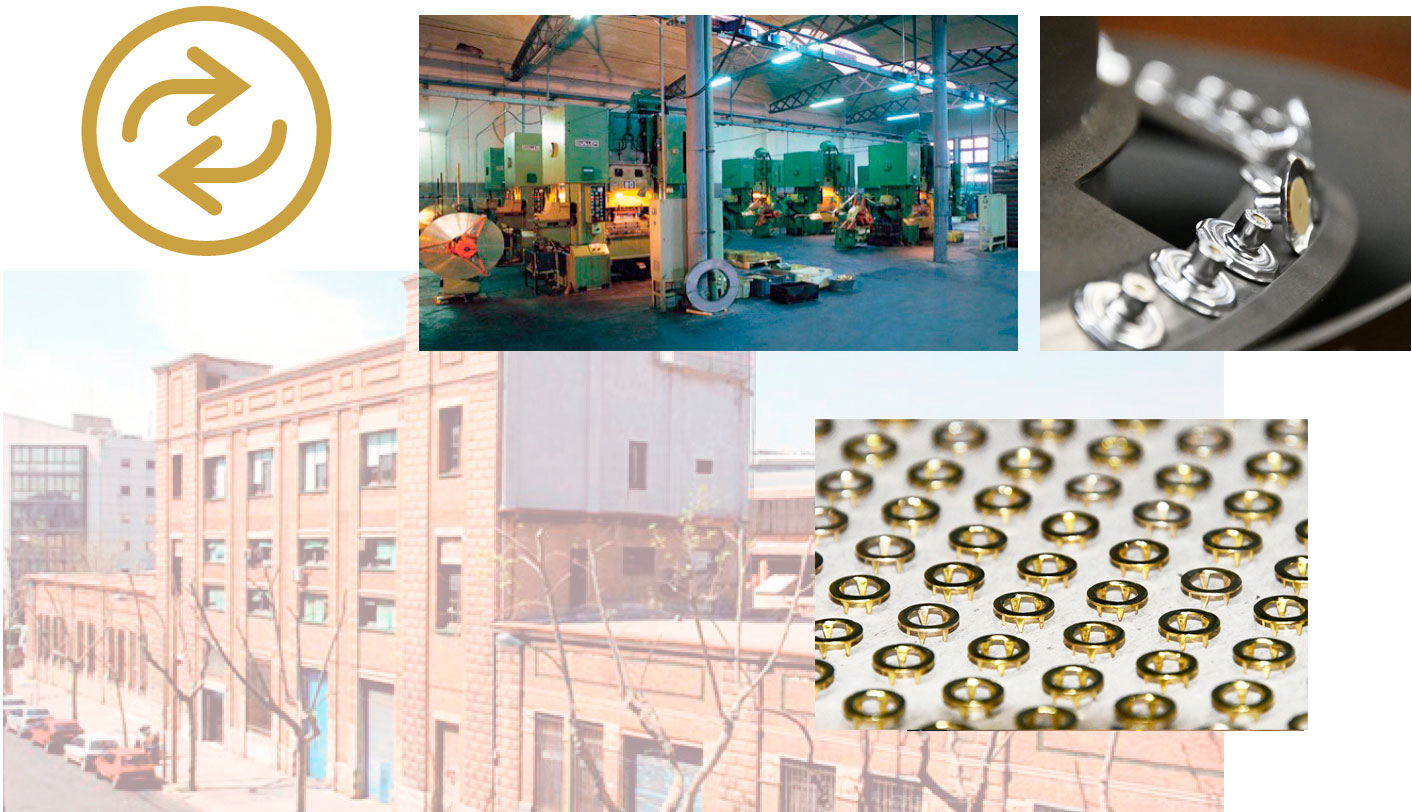 From 1998, Industries WALDES SCCL diversified its production in other business lines; industrial, automotive, cardboard and home appliances. For this, it obtained the ISO 9001-2015 and IATF 16949-2016 quality certification that guarantees all necessary conditions both in the work processes and in the manufactured products.
Currently, it also has the OEKO-TEX® certificate, which guarantees that its products meet the ecological-human requirements of the STANDARD 100 by OEKO-TEX®.
Our high technical capacity allows us to advise and collaborate with our clients in the design and development of parts and tools, always attending to their requirements. We have a department dedicated to research and development of new products, highlighting the range of clothing and leather goods.
We are proud to have between our main customers leading companies worldwide.

Our origins
The origins of Indústies WALDES SCCL date of 1902 when the Czech industrialist Jindrich Waldes founded the first WALDES & CO factory in Prague, which followed factories in Dresden, Warsaw, Paris and New York.
In 1928 WALDES & CÍA factory was born in the Poblenou of Barcelona dedicated to manufacturing products and metal fittings for clothing: buttons, fittings, square brackets and others, under brands Koh-i-noor, Olimpia, Rayo, etc.
The symbol
Jindrich Waldes was a great friend and patron of painter Frantisek Kupka (Bohemia, 1871- Puteaux, 1957) who was considered one of the co-founders of abstract painting and Orphic Cubism.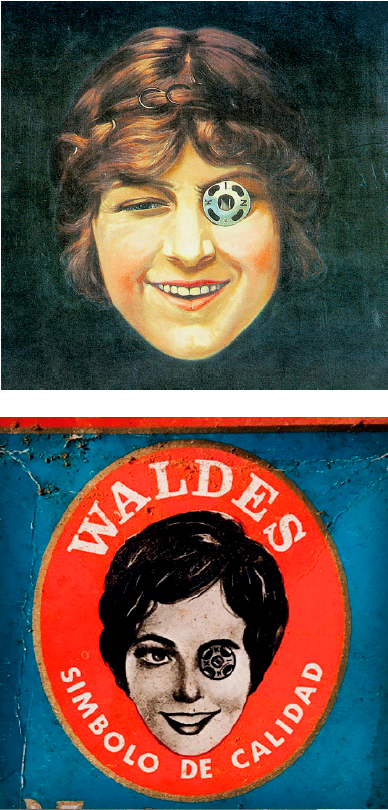 At the request of Waldes, the painter created the brand-symbol of the company from a painting where a daughter of businessman was represented, an image that was dedicated as the company's logo and currently recognized as a symbol of quality.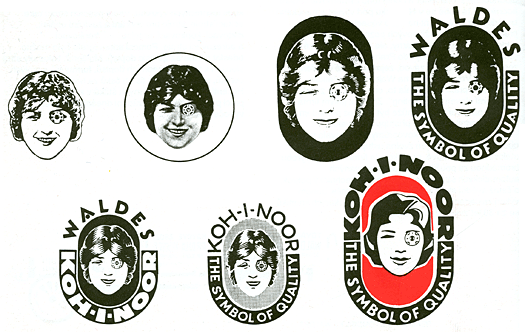 The Poble Nou factory
Based in an emblematic building in the Poblenou neighborhood of La Plata, shed where the Indústries WALDES SCCL factory is located was designed in 1919 by the engineer Dario Daura.
Currently the whole building is listed with level B in the Special Plan for Protection of the Historical-Artistic Architectural Heritage of Barcelona in 2006.
The cooperative
Due to the economic recession of 1974, WALDES&CIA was very affected, which caused that the workers began the process of acquiring the company in order to self-manage in a cooperative regime, being in 1981 when this project finally culminated in the creation of Indústries Waldes SCCL that is remaining today.